World Book Day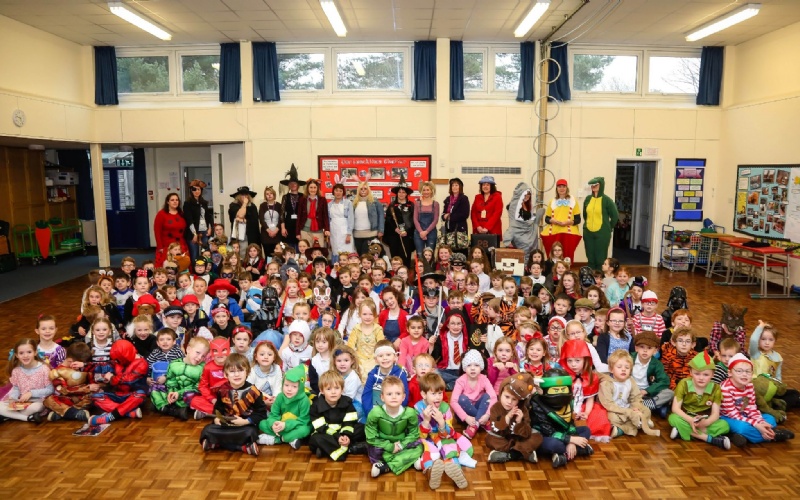 World Book Day was slightly delayed for us like many other schools this year, because of the snow. On the official date school was closed as several inches of snow had fallen and made it very difficult for most of us to get to school.
However, we rescheduled to Friday 9th March and had a fantastic day. We began by all gathering in the hall to parade our costumes for all to see. After that the children went back to their classrooms before splitting up and going into mixed age groups to share stories.
During the day there were lots of activities going on around the classrooms including a shared story write. Year 4 began by writing the start of the story, Year 3 wrote the middle and then Year 2 added the ending. At the end of the afternoon, everyone gathered in the hall to hear the finished story.
Other activities included character and settings scavenger hunts, character selfie drawing and wanted posters for the villains from stories.
Apart from exploring several aspects of books and stories, everyone had a lot of fun.
click here for more photos