Rabbits visit Corfe Castle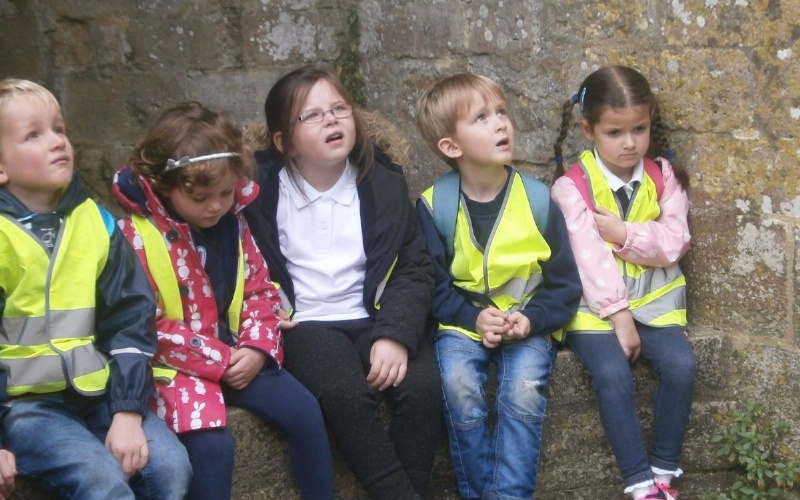 Our Rabbits class, Year 1 visited Corfe Castle as part of their topic on Castles.
This was a really wonderful experience for the children and they totally immersed themselves in the history of this great castle.
They came back into school absolutely buzzing from their trip and have been using what they have learned in their topic about castles.
For the trip the children had their own special guide who took them around the fortification.
The guide explained to the pupils how different and busy the place would have been in medieval times.
They were shown an original well inside the grounds and climbed the castle to peer through arrow slits.
At one point they even squeezed into the dungeon and were shown how the 'murder' holes were used.
After lunch the children had the chance to try out the pillory (often referred to as the stocks) and sang castle themed songs.
Their day ended with gruesome story about the wicked Queen Elfrida who plotted the death of her stepson King Edward at Corfe Castle.
Click here for more pictures.