Summer Fair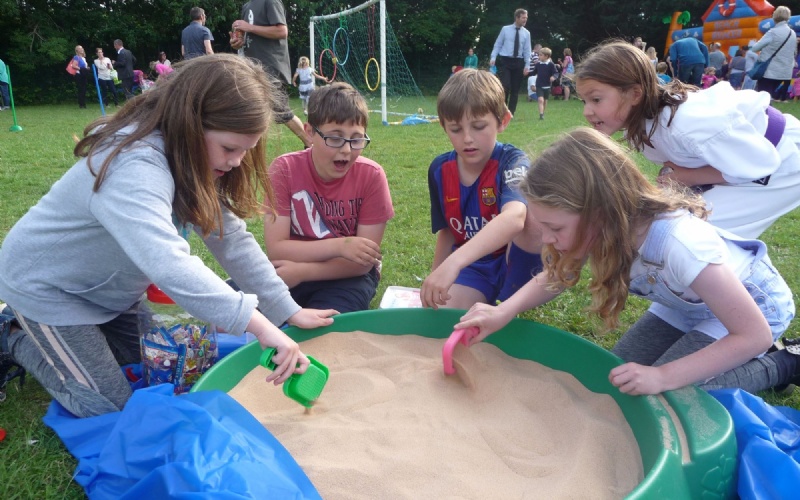 This year's Summer Fair was yet another huge success for the H.S.A
The theme for the Summer Fair this year was 'Beach Party'. Thankfully the weather was kind to us and it was dry but not too hot. Due to the lack of any seriuos rain in the weeks running up to the event, we were able to have everything on the field. The BBQ was as usual a very popular attraction, complemented by the liquid refreshments. Further refreshments included themed cakes and ice creams. There was a good range of activities for the children to get involved with including Miss Bartlett's Beat the Goalie and obstacle course, not to mention the biggest bouncy castle - again with the beach theme, that any of us had ever seen. Entertainment was provided by Karate Club, Dance Club and Mums Aloud who sang on their own but also with the children who are members of the singing clubs in school and had rehearsed with htem.
The main raffle prize - the i-pad Air, donated by Hovis, was won by Mrs Stokes.
Thanks needs to go to the H.S.A who all worked very hard on planning the event over months and getting everything set up and running smoothly on the day. The total amount raised was £2220.59! This means that since Easter, the H.S.A have raised over £2400 for our school.
Unfortunately we are losing some of our key H.S.A members at the end of this term and would welcome new people to come along to the first meeting on 19th September to join this fantastic team, or just find out about going on the helpers' list ofr events.